How To Plan A Wedding With 2017 Hottest Bridal Trends
The Best Style Wedding Magazine provides great ideas!
Open the door to your possibilities with these tips.
Planning a wedding is filled with decisions. Often your bridal shop may say your wedding dress is your first decision - lets not hurry that too much. Consider your theme, time of year, what statement you want to make with your wedding, your comfort level, traditional or non-traditional flavor of it all.... deciding on the dress too quickly may be a costly decision.
Do you want the newest trends, or do you already have a plan or vision that has been in your heart and soul for years. If so, use it, to heck with the trends. But in case you don't quite know where to begin, then enjoy our tips.


2017 Bears Witness to... the hottest trends in wedding gowns from our gallery of international favorite designers on
WeddingLinks.co
2017 states It is Important To Plan From "The Couple's Authenticity and Uniqueness".
Now, we are not saying "beer can lightis" But who are you, what are your interests, your favorites your passions, and your style? Find a setting where you can express this. From affordable to luxury is out there and easy to access on WeddingLinks.co.
You may enjoy classic chic to modern, vintage, mother earth, bling, retro and historic. Your passions can come forth in invites, food, decor, desserts and a wedding program stating a specific message.
Photo by DUPhotography.com
with Industrial Look Is In - As Well As Vintage Wedding Trends Are Growing
with Green Gardens and Forest venues
with Fantasy, Luxury and and Princess feel
The Colors
with Navy, Wihte & Corals, pastel blues, greens and browns, lavendars and pinks, cranberry, orange or gold and brown, red and shades of gray
with
mix of metallics and whites to top the palette charts.
with lighting adding glamore as well as rhinestones in your flowers.....sparkle is BIG
with Vintage cars, antiques, mason jars and touches of family history
with Whimsy and Fantasy adding to the decorated wedding aisles, seating and centerpieces
with wedding dresses of LACE, TAFFETA and see through and unique hemlines.
While I did mention these in a prior blog, this has really caught on nationwide. Find a mixture/recipe you both love and give it a fun name. "They call it mixology.....Serve it at your reception. Believe me, when I say it does not have to have alcohol. We see couples doing this with wine cocktails also.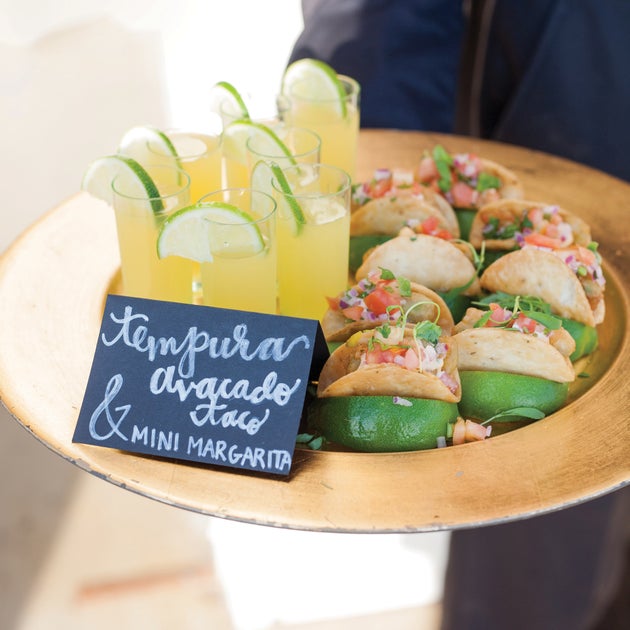 While we are not inclined to say you need to pay for a high priced anything, Take a good look at those you have invited to the wedding celebration. Maybe they would like to offer a special dance, or they have a fun musician or comic routine at the reception. My attitude is toward entertainment for the children who might be in attendance. Consider the fact that parents need a little time to enjoy the reception,and the children could have a separate room or tented area set up with videos, books, games or an entertainer - just for
their fun with a good supervision expert.
They are arriving from various directions, some are elderly, some know hardly anyone. Consider providing a driver who will transport elderly to and from the locations for wedding and reception and hotel or house they are staying in. Have a nice welcome basket placed in their room with a print out of directions & phone numbers. A page of photos of the wedding party with their names, history, how you came to know them.
Non-Traditional Bridal Parties
While most brides-to-be ask their peer group or family to participate as bridesmaids, we are seeing a growing trend toward inviting gay friends, seniors, great aunts, grandmas, etc.
Buffets, Sit Down/Plated or Station Style Catering
California has been big on station style reception serving for many years, we are now seeing more of this nationwide
.
WHY - because it gets the guest up and moving, meeting more people and not experiencing the dry-formal wedding feeling that many wedding have. It adds decor and color with tables draped or designed to bring interest. Believe it or not the catering trucks are a growing trend. They bring gourmet food on to the property with people standing in line for service. A carnival atmosphere!!! Sometimes brides add these for gourmet coffee or desserts and occasionally feeding the few lasting guests at the end of the reception.
Photography
Natural, bright & airy wedding photography became very popular over the past couple of years, but sooner or later even a natural light lover has to give in to the inevitable use of flash. Whether it be a night time reception or an indoor church, you need the additional light vs. suffering from the granulation that
occurs with higher ISO settings.
Sweets - Desserts - Traditional & Non-Traditional!
Traditional Cakes are giving way to non-traditional desserts. It began with chocolate towers, cupcakes and brownies, but now we see ice-cream tables, candy buffets and pies, shooters, cookies. Guests
can enjoy what they want and visit each table in oos, ahhs and chatter.
Couples are pairing the sweets with coffee and espresso bars as a perfect way to wrap up the perfect evening.
Blog with us - please give us your comments
#how to plan a wedding
#favorite wedding trends
#2017 wedding dress trends