We just returned from a research trip to Hawaii, Tahiti and the Fiji Islands for our new IPad and Kindle books, "Romantic Destinations". This will be released in late December 2012 along with our new "Romantic Destination - Napa and SonomaWine Country".
Join me on the Blog and please add your input to our list of Travel TIPS.
This area covers the (related size) land mass of Europe. There are hundreds of tropical islands and atolls with white sand beaches and black lava beaches, beautiful palm trees, the sweetest pineapple and exciting views. The memorable friendliness of the diverse cultures will live in our memories for years. There are awesome hotels and resorts waiting for tourist from all parts of the world seeking vacations, wedding destinations and romantic honeymoon spots. These areas are packed with extreme sports, surfing, diving, zip line, swimming with sharks or manta rays, wonderful tours and relaxing and awe inspiring venues.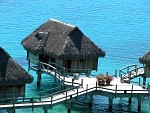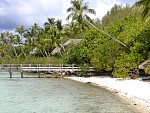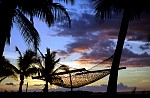 Overwater bungalow or villas Tahiti Beach bungalows Fiji sunset
travelbeach.org
Hawaii surfing -
HawaiiPictures.com
We are still getting our photos out of the camera..... Yes, you can believe the colors in these photos.
We found so many wonderful event sites and unique services, fun tours and great restaurants. We hope you can enjoy some time there soon. We met with many owners, managers and event coordinators for interviews (regarding the books) and some of the questions we asked surrounded
travel concerns
they experienced with their guests....here are a few to discuss.
#1. The islands take some time to get there. They saw honeymooners so exhausted from the trip they could not enjoy the first few days of their stay. They recommended couples come a week after their wedding day or later, so they were not so tired from the wedding preparations. When planning to be married at the honeymoon resort, it is best to plan two days after arriving.
#2. The islands each have a north, south, east and west side to stay on. For no disappointments, ask which way the hotel/water bungalow faces and if the beaches are swim safe and the sand coloration before you book them. Some beaches have sugar white sand and others black sand.
#3. Working up to the sun's rays is always a concern. They are close to the equator and people need to understand the sun blocks only block bad rays, not the burns. Working from 10 minutes up to the next 5 minutes and on up - works best in achieving a non-red or peeling tan. They have had many a couples getting married be a bright red and many couples nursing a sunburn and destroying their honeymoon.
Photo by Judith Rivers-Moore
#4. Food prices are considerably higher than your home town. After all, they do have to ship in many items.
You will find many of the resorts, hotels and services already linked on WeddingLinks.com - Search the area and remember Tahiti is part of
French Polynesia
and Hawaii is United States.